Los Alamos Little Theatre

P.O. Box 211
Los Alamos, NM 87544
(505) 662-5493
---
"Murdered to Death"
by Peter Gordon
Directed by Patrick Webb
Produced by Laurie Tomlinson
"Murdered to Death" is a hilarious spoof of the best Agatha Christie traditions, with an assembled cast of characters guaranteed to delight: Bunting the butler, an English Colonel with the prerequisite stiff upper lip, a shady French art dealer and his moll, bumbling local inspectors and a well meaning local sleuth who seems to attract murder - they're all here, and all caught up in the side-splitting antics which follow the mysterious death of the owner of a country manor house. But will the murderer be unmasked before everyone else has met their doom, or will audiences die laughing first?
Friday and Saturday evenings
January 16 to 31, 2015 — 7:30 p.m.
Sunday, January 25, 2015 — 2:00 p.m.

At the Performing Arts Center
Tickets at CB Fox or at the door prior to the show.
Purchase tickets online at BrownPaperTickets.com!.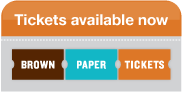 Tickets $14 General Admission
$12 Students & Seniors
Use your smartphone to scan the above QR code for information about the current show.
---
January Upcoming Events
Play Reading for The Consequence of Impression, by Deborah Magid
Tuesday, January 6, 2015, 7:30 p.m. at the Performing Arts Center Green Room, 1670 Nectar St. Los Alamos
Play Reading for Avenue Q
Wednesday, January 7, 2015, 7:00 to 9:00 p.m., Performing Arts Center Green Room, 1670 Nectar St., Los Alamos
Auditions For Avenue Q
Saturday, January 17, 2015, 2-5:00 pm, Dixon, NM, The Toolshed, #68 Highway 75
Sunday, January 18, 2015, 2-5:00 pm, Los Alamos Little Theatre
Monday, January 19, 2015, 6-9:00 pm, Los Alamos Little Theatre
---
NOTICE: The January Board Meeting has been rescheduled from
6:00 p.m. Tuesday, January 6 to 12:00 noon Saturday, January 10.
---
Welcome to the home page for Los Alamos Little Theatre.
We are a non-profit theatrical organization located at
1670 Nectar Street, Los Alamos, New Mexico.